---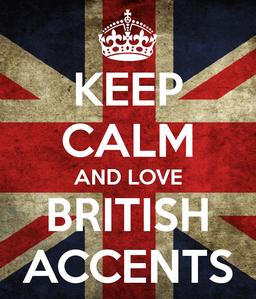 Did you know that the UK has more accents than any other country (for its area)?
Even within a large city, local people can often recognise which neighbourhood someone comes from by their accent.  People's accents are often different according to their social class or level of education, as well as the region they are from.
Most of the British accents heard in films and on television are RP (received pronunciation) which is the accent of middle-class, well-educated people from the south of England.  However, there are plenty of other accents that you might come across, so it's a good idea to practise listening to them!
Here are some links to videos, mostly of famous people speaking in some of the regional accents of the UK.  Each one has a map and a short introduction.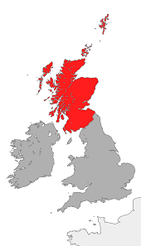 Scots
Mhairi Black (A Member of Parliament for the Scottish National Party.  She is currently 22, but when she was elected to parliament aged 20, she was the youngest MP since 1832)
Here she is arguing against nuclear weapons in the House of Parliament.  (NB the UK's nuclear weapons are called "Trident".  They are mounted on submarines and based in Scotland.)
Watch the video here.
 Welsh
Tom Jones (A famous singer from the sixties, now a judge on the Voice, which is a TV talent show for singers)
Here he answers fans' questions about his experiences as a singer.
Watch the video here.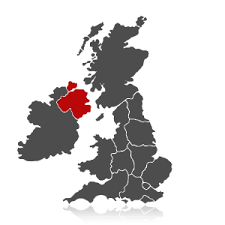 Northern Irish
Liam Neeson (An actor famous for roles in Taken, Schindler's List, Star Wars, etc.)
He is seen here as the stepdad in Love Actually, dealing with one of life's biggest problems.
Watch the video here.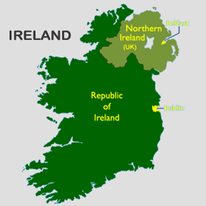 Irish (Republic of Ireland)
Moriarty (He is the most famous enemy of Sherlock Holmes, the fictional detective)
He answers the phone during a tense moment with Sherlock (NB He's played here by Andrew Scott who is Irish, from Dublin)
Watch the video here.
 RP (Received Pronunciation)
Elizabeth II (The Queen)
Although RP is often considered "standard" British English, in fact it varies – older and more aristocratic people (like the Queen) sound quite different from younger middle-class people.  Here she is giving her traditional Christmas speech.
Watch the video here.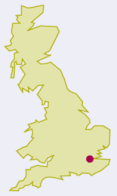 London
Adele (A singer and songwriter who has had numerous awards.  She grew up in South London.)
Here she's talking about the inspiration for her album "25"
Watch the video here.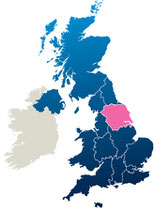 Yorkshire
King Robert Baratheon (Character in Game of Thrones)
Here the actor Mark Addy, from York, describes the character of King Robert Baratheon, who he plays in Game of Thrones.
Watch the video here.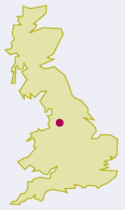 Mancunian (Manchester)
Kylie Platt and Becky McDonald (Characters in Coronation Street – which is the longest-running soap opera in the world, set in working-class Manchester)
These two women are stepsisters, fighting over Max, who is Kylie's son but being brought up by Becky.
Watch the video here.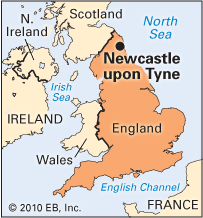 Geordie (Newcastle)
Cheryl Fernandez-Versini (Formerly Cheryl Cole – she's a singer, ex-footballer's wife, and the face of L'Oreal.)
Here she's talking about writing her autobiography, her family, and music.
Watch the video here.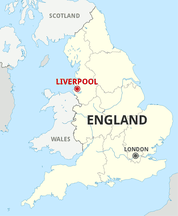 Scouse (Liverpool)
Cilla Black (A singer and TV presenter – famous for presenting the TV show Blind Date)
In this interview she's talking about dating – especially finding a date for a 90-year-old!  (NB the interviewer, Michael Parkinson, has a Yorkshire accent.)
Watch the video here.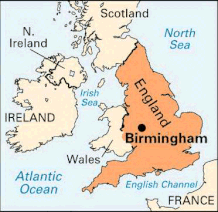 Brummie (Birmingham)
Adrian Chiles (A TV sports presenter from Birmingham)
Here he talks about the football club that he supports - West Bromwich Albion.
Watch the video here.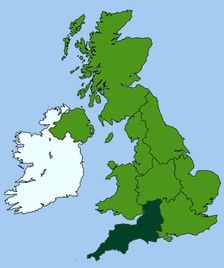 West Country (Cornwall, Devon, Somerset, Bristol)
Sam Gamgee (Character in Lord of the Rings)
In the films, Sam has a West Country accent, and although the actor, Sean Astin, is American, British fans have commented on how good his accent is (most of the time!)
In this speech he tries to give Frodo hope during one of the darkest moments of their journey.
Watch the video here.
If you want more practice with a particular accent, try searching for it in YouTube.  Alternatively, search for the person who the video is of, since I've tried to choose people who have an accent that is both natural, but also clear.