---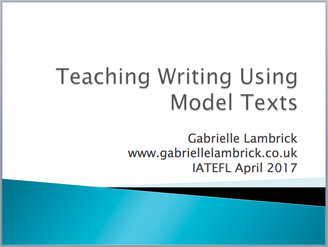 If you came to my workshop today at IATEFL - thank you very much!  You can find the materials below.
If you couldn't make it, but it sounds interesting, please have a look anyway - there's a powerpoint and a handout available for anyone to download.
Please note that they do not include everything I said in the workshop. Do get in touch via the contact page here if you have any questions.  You are welcome to use the materials to pass on this technique to your colleagues, but please do credit me and do not reproduce it or resell it without my permission.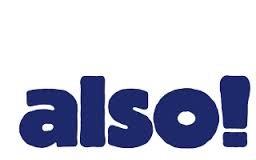 Don't forget to have a look at my blog and also teaching materials which are available for free.  If you want the link to the ETP article on the same topic of Teaching Writing Using Model Texts, have a look at my publications page.  Finally, you might also be interested in the technique of back translation for improving writing skills, which I explain in this blog post.

Teaching Writing Using Model Texts - Presentation - Gabrielle Lambrick
Writing Workshop - IATEFL.pptx
Microsoft Power Point Presentation
1.1 MB

Teaching Writing Using Model Texts - Handout - Gabrielle Lambrick
Writing workshop handout.docx
Microsoft Word Document
121.8 KB